Recess at RenCo is coming up! Get your tickets to see Walk the Moon and Krewella on April 4th now!

Ticket Prices & Schedule
Bradley students can purchase tickets at the box office starting on January 27th at 10:00 am for $15
Faculty/Staff/Alumni can purchase tickets at the box office or over the phone starting on February 10th at 10:00 am for $23
Bradley student ticket prices will increase to $20 on February on February 10th
The General Public can purchase tickets at ticketmaster.com (in the link below) or any ticket master location for $38 starting February 20th at 10:00 am
All ticket prices will increase to $38 on the day of the show
Ticket Purchasing Policies
To gain access  to the Colesium, current Bradley students are required to show their personal, valid Student ID the night of the concert
Bradley students can only purchase one student ticket at the ticket price
The Ticket Office accepts cash, Quick Cash, check and credit card.
Bradley student ticket holders must swipe a valid Bradley ID to gain entry into the Coliseum on the day of the event
Do not purchase student-priced tickets for non-students
All non-Bradley students with a student ticket will have to pay the difference to gain admission to the concert in the reserved seating section
Faculty/staff may purchase up to four tickets in person at the box office
A Bradley ID is required for purchase but not required to get into the concert
Alumni may purchase tickets over the phone or in-person at the box office
The alumni must be the one placing the order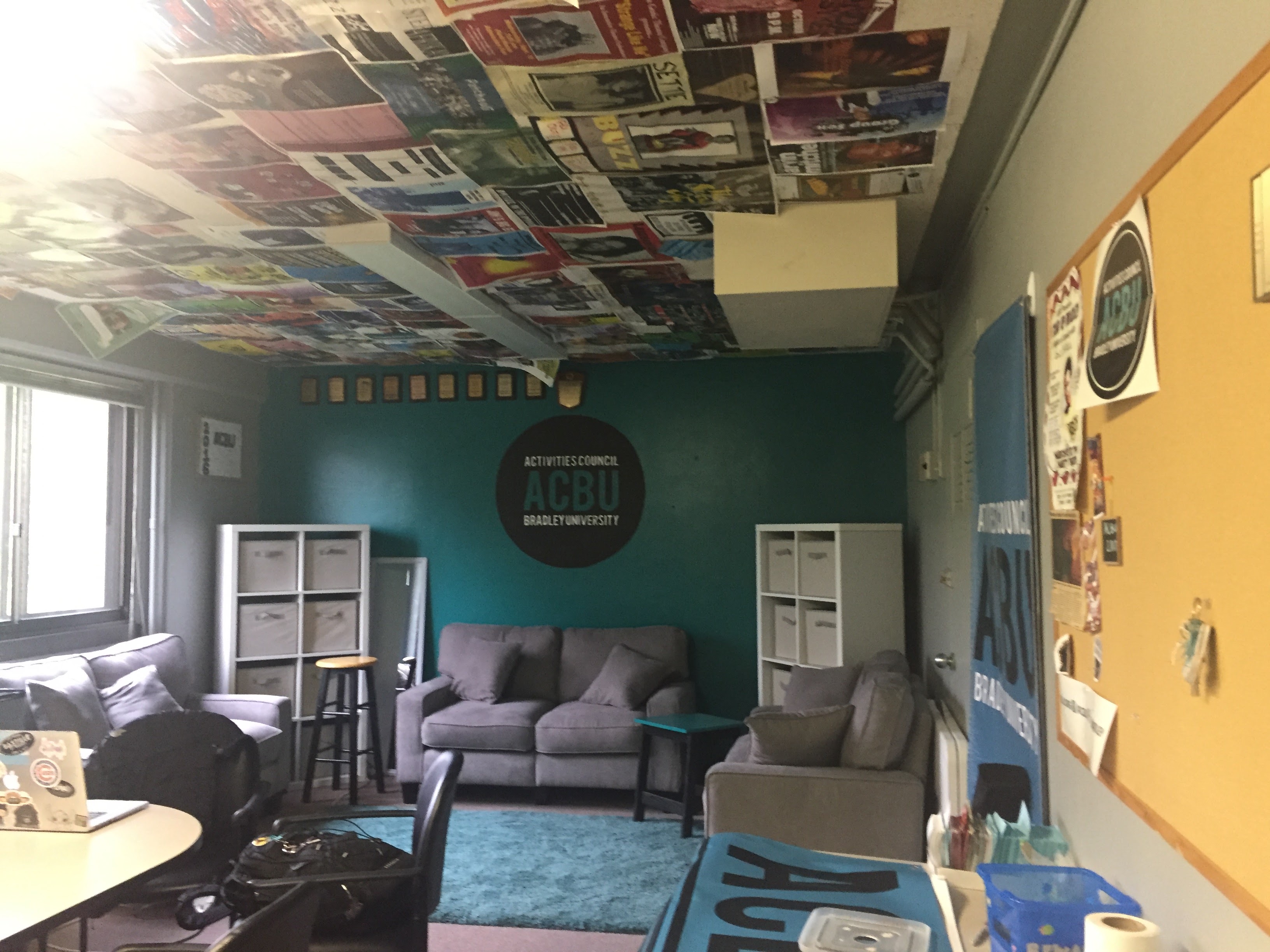 Get Involved With ACBU!
Join Event Staff and Get more involved with planning ACBU events!
Event Staff meets on Sundays in Student Center Room 18 from 7:00 - 8:00 PM or you can stop by our office in Sisson 313.
Join Event Staff Here
Want to see the behind the scenes of event planning at Bradley University or to volunteer at an ACBU event? Sign up here to get weekly updates about meeting times with our committees.
What is ACBU?
ACBU provides a memorable experience on campus by bringing innovative performances chosen and planned by students. As the main programming board on campus, ACBU produces social and educational programs for the community. ACBU strives for a reputation of bringing 'not your average entertainment' to campus.