A MESSAGE FROM THE ACBU PRESIDENT
To the Bradley community,
As Bradley has made the decision to extend spring break by one week, and then host classes online until April 13, unfortunately, that also means ACBU will not be hosting any in-person events during that time, including Recess. We understand the disappointment this may cause and are working to create solutions that are best for the Bradley community. Stay tuned as we continue to give updates and share more information over the next couple of weeks.
Thank you for your understanding and if you have any questions, feel free to reach out to me directly. 
Stay safe, 
Ian Fournie 
ACBU President
UPCOMING EVENTS
STAY TUNED FOR INFORMATION ABOUT FALL 2020!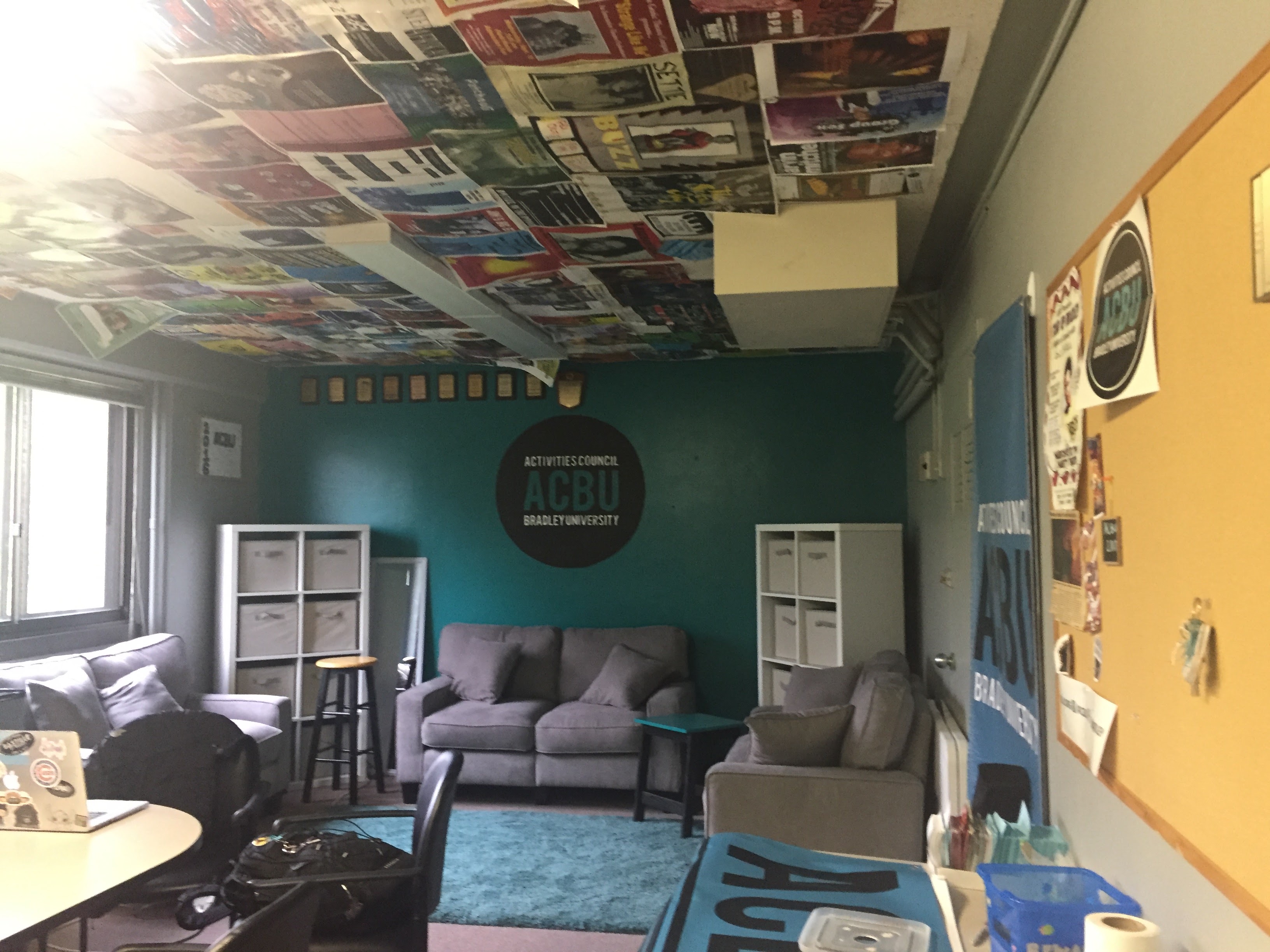 Get Involved With ACBU!
Join Event Staff and Get more involved with planning ACBU events!
Event Staff meets on Sundays in Student Center Room 18 from 7:00 - 8:00 PM or you can stop by our office in Sisson 313.
Join Event Staff Here
Want to see the behind the scenes of event planning at Bradley University or to volunteer at an ACBU event? Sign up here to get weekly updates about meeting times with our committees.
What is ACBU?
ACBU provides a memorable experience on campus by bringing innovative performances chosen and planned by students. As the main programming board on campus, ACBU produces social and educational programs for the community. ACBU strives for a reputation of bringing 'not your average entertainment' to campus.