ACBU APPRECIATION WITH NEIL FLYNN NEXT WEEK!
Hello Braves! We're incredibly excited to reveal more information about our last event of the semester: ACBU Appreciation! To celebrate the students and events we've had throughout this year, we've invited the one and only Neil Flynn from Scrubs, The Middle, and Mean Girls to join us online for one night only. But first, from 7-7:30, we'll be having trivia where you have the chance of winning an Amazon Gift Card! Afterwards from 7:30-8, we'll bring in Neil for a Q & A session where you'll hear about his acting experiences and memories from being at Bradley. Join us next Thursday, December 3rd, from 7-8pm on Zoom for this extraordinary event that you won't want to miss!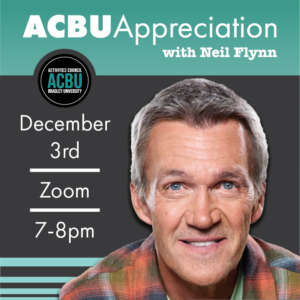 WANT TO STAY UPDATED ABOUT ACBU?
Subscribe to our texting service! It's FREE and you will be notified about any exciting events that ACBU will be having in the future. The link to subscribe is down below.
Subscribe to ACBU Text Message Notifications: https://eztxt.s3.amazonaws.com/687741/widgets/5f44103f0afb19.54671237.html
Also don't forget to follow us on Facebook, Twitter, and Instagram where we post news and stories about events every week!
Instagram (@acbubradley): https://www.instagram.com/acbubradley/
Facebook (ACBU): https://www.facebook.com/buactivities
Twitter: https://twitter.com/ACBUBradley
PRESENTING: THE ACBU COOKBOOK!
Presenting the ACBU Cookbook! Made by Bradley, for Bradley, this cookbook is filled to the brim with 22 mouth-watering recipes. Use the link below to download the book for free!
Link to Open & Download ACBU Cookbook (TO DOWNLOAD, CLICK ON FILE, THEN EXPORT AS PDF): https://acbu.org/wp-content/uploads/2020/10/ACBUCookbook.pdf

ACBU Appreciation
Trivia and Q & A with Neil Flynn
12/3 | 7-8 PM | Zoom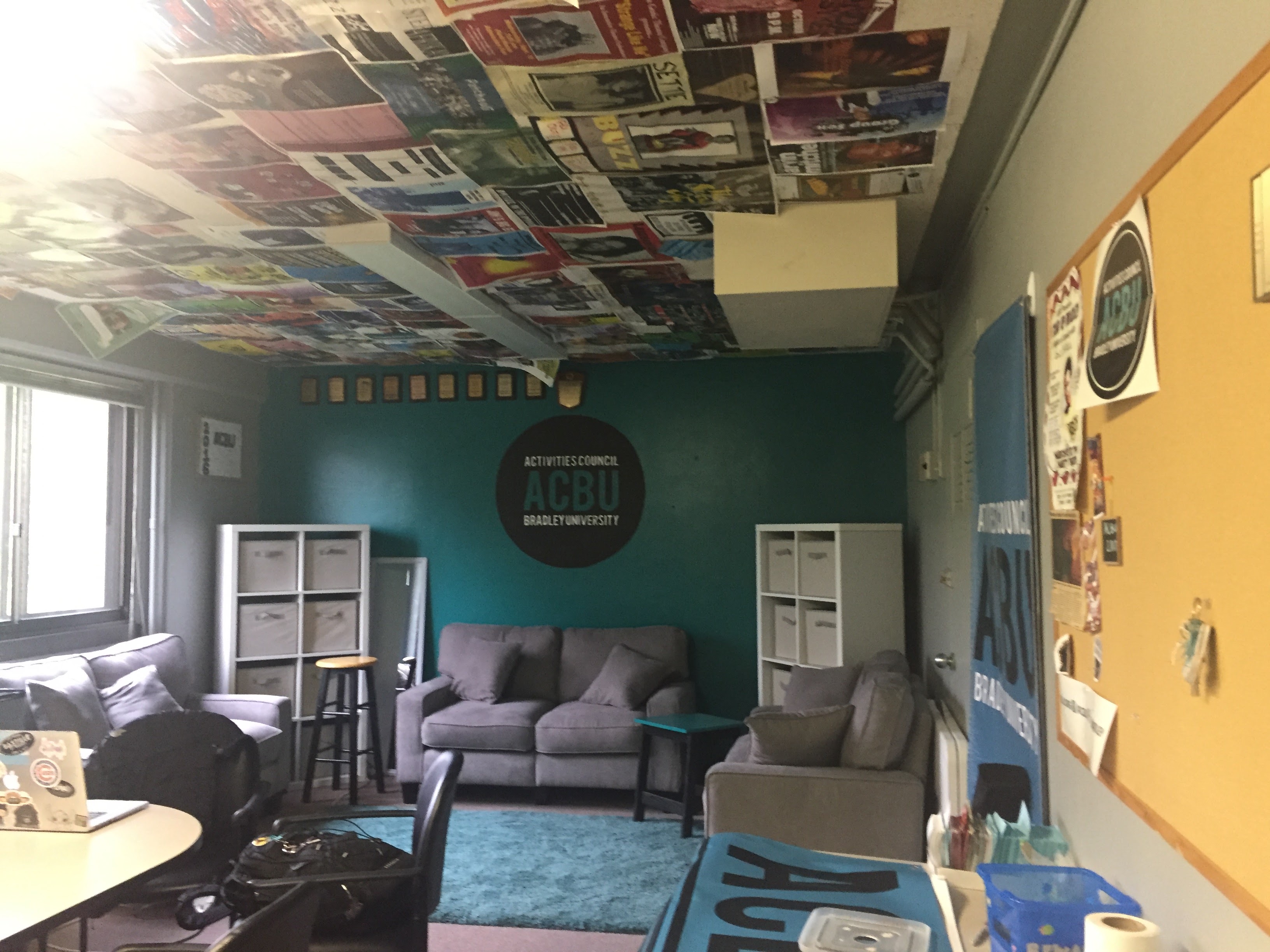 Get Involved With ACBU!
Join Event Staff and get more involved with planning ACBU events!
If you are interested in joining Event Staff, please email our president, Ian Fournie, at ifournie@mail.bradley.edu.
Join Event Staff Here
Want to see the behind the scenes of event planning at Bradley University or to volunteer at an ACBU event? Sign up here to get weekly updates about meeting times with our committees.
What is ACBU?
ACBU provides a memorable experience on campus by bringing innovative performances chosen and planned by students. As the main programming board on campus, ACBU produces social and educational programs for the community. ACBU strives for a reputation of bringing 'not your average entertainment' to campus.